Columbus Child Support Lawyers
Contact Grossman Law Offices for Experienced Help
The most important issues for the court in any divorce involve child custody and child support. Because children are dependants the court makes painstaking effort to ensure they will be cared for after the dissolution of their parents' marriage.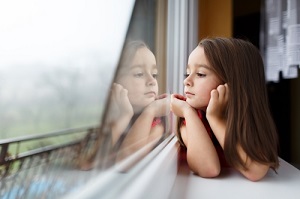 There are many factors to consider, most importantly, which parent will receive primary custody and which will need to pay child support. In many cases, such negotiations and arguments are incredibly contentious and require experienced legal counsel to navigate and secure the most beneficial outcome possible.
Decades of Family Law Experience on Your Side
At Grossman Law Offices, our Columbus child support lawyers have spent decades representing families across Ohio, helping them secure the beneficial outcomes needed to move on to the next phases of their lives.
Due to the complex nature of child support cases, it is crucial to retain an experienced lawyer who can place you and your family in the best position possible.
Contact us at (614) 344-4311 to talk to a member of our firm and begin planning your next steps.
How Is Child Support Calculated In Ohio?
Ohio courts follow a standard formula when calculating the amount of child support a parent needs to pay. The formula will combine both parent's gross incomes and apply them to a chart identifying the amount of support necessary to raise children in that income category.
Example: If one parent makes $20,000 per year and the other makes $40,000 per year, the parent with the higher income will be required to pay 66% of the child support.
There are additional factors the court will consider when calculating child support including:
How many children the couple has
The needs of the child/children
Education and health-related expenses
The parent's ability to afford child support payments
The State of Ohio does allow certain deductions to be made to each parent's income before child support is calculated:
Local income tax.
Spousal or child support payments for other former spouses or children
Value of a federal dependency exemption for the dependents in their household, excluding the children involved in the current child support payment calculations
There are many online tools designed to calculate child support in Ohio, but none of them can compare to the expert advice of an experienced attorney. At Grossman Law Offices, we have two Board Certified Family Relations experts who can look into all the details of your case and determine the best course of action.
Hire A Qualified Lawyer To Handle Your Case
Fighting to secure child support payments can be the most stressful and most important part of your divorce case. Our child support lawyers at Grossman Law Offices have helped thousands of individuals and families secure the beneficial outcomes they need ever since we first opened our doors more than 40 years ago.
Looking to hire a qualified lawyer? Call (614) 344-4311 today to speak with one of our Columbus child support lawyers.​​​